ACP als PAL setzten per Marketplace Item
We have made a kind way to set the PAL (Parter Admin Link) in your Azure Subscription.
Put the Item to put it on Top of the Subscription:

.
Select Subscription und Scope: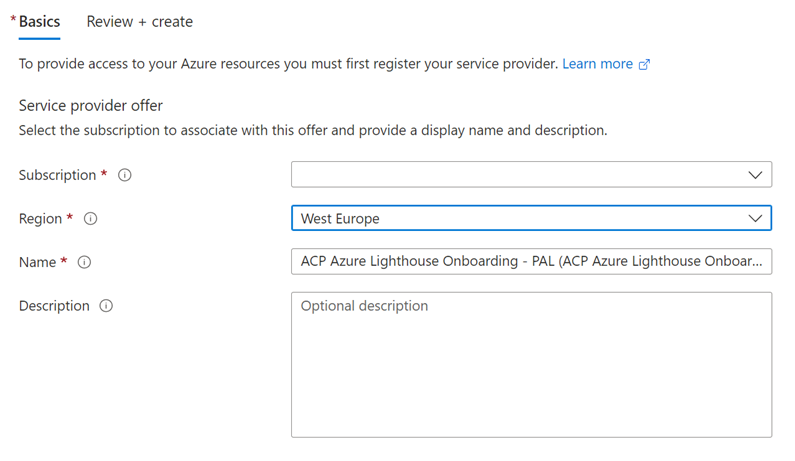 .
Now the important thing! -> Deletgate the "resource" to make tha PAL work.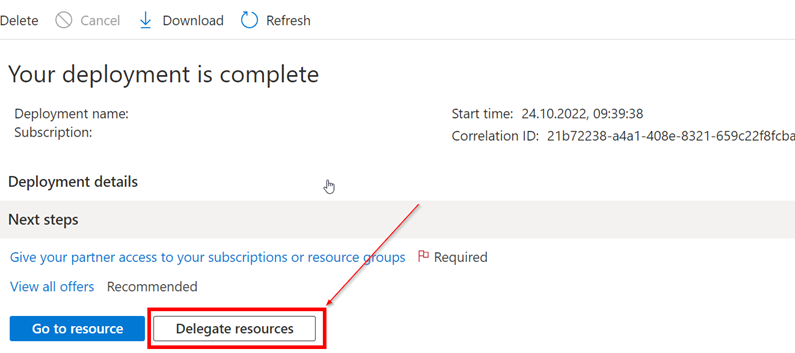 Select the whole subcription: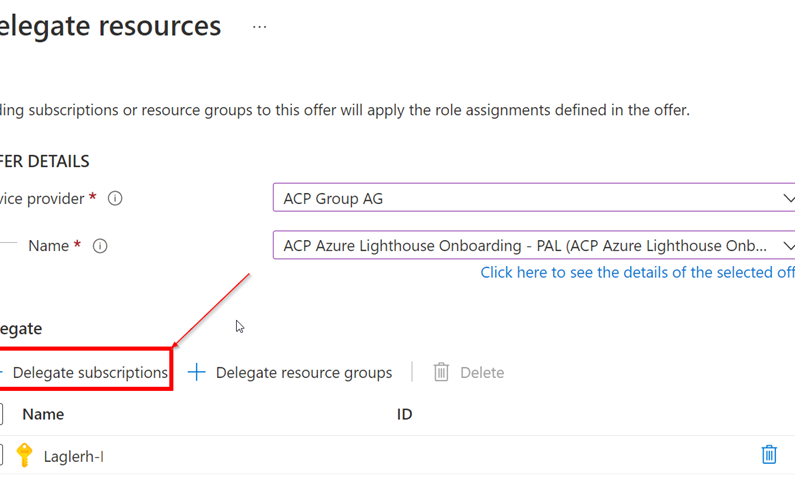 .
done 😉
---